Bafun Narabi Uni (250g) お任せ並びウニ Grade AA
For orders with Uni, do let us know under 'Add Order Note' if you want it delivered the next day (excluding Sundays and Public Holidays) :)
Our 250g variant is Available Everyday & there's no pre-ordering required as we bring it in bulk!
The variety of Uni we supply depends on what our purveyors deem the finest quality Uni for that day. Hence, 'Omakase', meaning we entrust & leave it up to them.
Here's the Uni we supply: 
| | | | |
| --- | --- | --- | --- |
| Type of Uni | Origin | Food Source | Taste  |
| Kita Murasaki (Shiro) | Hokkaido, Japan | Kombu (Kelp) | Extremely rich & creamy |
| Ezo Bafun (Aka) | Hokkaido, Japan | Kombu (Kelp) | Creamy but less sweet |
| Murasaki (Shiro) | Honshu, Japan | Wakame (Seaweed) | Rich & Creamy  |
| Bafun (Aka) | Honshu, Japan | Wakame (Seaweed) | Less creamy, stronger umami flavour |
| Bafun (Aka) | Russia | Wakame (Seaweed) | Creamy with strong umami flavour but less sweet  |
 Linearly organised in a well-ordered formation (Narabi)
Shelf-life of up to 7 Days
Graded 'A' at Toyosu Market
Sashimi-grade
Kept chilled, as freezing would diminish its quality 
Our Uni is air-flown direct from Japan, on Tuesdays & Fridays.
Uni that arrives on Tuesday would be delivered on Tuesday, Wednesday and Thursday while Uni arriving on Friday would be delivered on Friday, Saturday, Sunday and Monday.
To obtain the freshest Uni, we recommend selecting your delivery date on the day the air cargo arrives (namely Tuesdays & Fridays).
Disclaimer: Pictures are for illustration purposes only. The brands of Uni we carry that day varies based on what our Uni Specialists deemed finest for that day.
Meet taskforce Kaizenya! Equipped with their expertise on Uni, they selectively pick the finest quality Uni for that specific day. Thus, whatever they decide on would be whatever we sell to you. Vetted and scrutinised thoroughly, we ONLY sell foremost quality Uni. 



At Toyosu, uni-men (fishermen) begin slicing and dicing the Gonads (roe) from the Urchin shell, whilst packing it into boxes under clock-work precision. The clock ticks 5, and the auction for uni begins. The scenes at the auction are often chaotic, as every purveyor aims to acquire Uni at the best quality and price. Fortunately for us, we literally have people from Kaizenya stationed there (live), to fight and grab the finest Uni from that day. 
Our purveyors discussing with Uni specialists!
With everything in tact, the commercially-packaged uni would then be transported to Tokyo's air freight terminal and air-flown to our warehouse in Singapore (kept for a max of 3 days).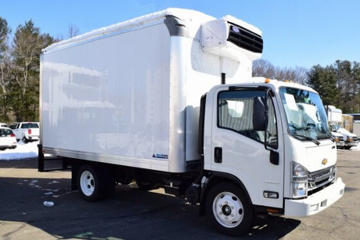 Our Uni would subsequently be delivered to your doorstep by Kaizenya's in-built chiller trucks. We guarantee that in no way, shape or form would the quality of your Uni be compromised.
Uni, or sea urchin, is known to give you a taste of the ocean with every bite you take. It encapsulates the essence of the salty seawater, with its briny yet sweet taste, accompanied with a creamy texture. Its interesting flavour profile can be experienced on its own or added to other dishes to enhance the flavours. 
There are a few different types of uni. Mainly Aka (red) uni and Shiro (white) uni. Aka uni has a darker colour and it has a strong taste. If you want the full experience and taste of uni, aka uni is the one for you. Its strong flavour makes it a great addition in dishes or sauces for that extra umami-ness. If you live on the milder side of life, shiro uni is great too. It has a cleaner and sweeter taste and is best eaten on its own so that the flavours won't be lost. 
Uni pasta is a great fusion dish, combining Italian and Japanese elements together. It is more commonly served at Italian restaurants, but with a hefty price tag.
This recipe will teach you how to use uni and make it into a pasta filled with great flavour and umami. Depending on your preference, you can use either Aka uni or Shiro uni. We recommend to use aka uni for that great flavour. 
Now let's start cooking. Here are the ingredients that you will need:
Ingredients (Serves 2)
200g pasta of your choice (We recommend angel hair, linguine or spaghetti)
100g

 

uni

 

of your choice (or more if you like) 
3 cloves of garlic (minced) 
1/2 cup of heavy cream
2 tbsp of vegetable oil
1 tbsp of butter 
salt 
shoyu ikura

 

(optional, as a topping) 
Directions (Cooking time: 10 min)
Cook your pasta as instructed and set it aside. Remember to heavily salt your water. 
Drain your pasta from the water and set aside.

 

Save your pasta water!
Heat your pan on medium heat. 
Once your pan is heated, add your oil and sautee garlic until soft, but not brown.
Add your heavy cream into the pan and let it reduce slightly on low heat.
Add butter into your pan and mix well. 
Pick 4 pieces of uni (the ones that look the best) and set aside. 
With the remaining uni, mash it and combine well with the sauce in the pan. 
Once the sauce is done, add in your pasta and coat evenly. 
Plate your pasta and place the remaining pieces of uni and ikura nicely on top of your pasta. 
A beautiful plate of uni pasta done in less than 15 minutes. Really simple and easy, yet a decadent and luxurious meal. Enjoy the richness and creaminess of the sauce that coats each strand of pasta. A great dish to impress that special someone.
Do give it a try and if you do, share it with us on Instagram or Facebook by tagging us @kaizenyasg!